Should You Buy a Used Buick Envision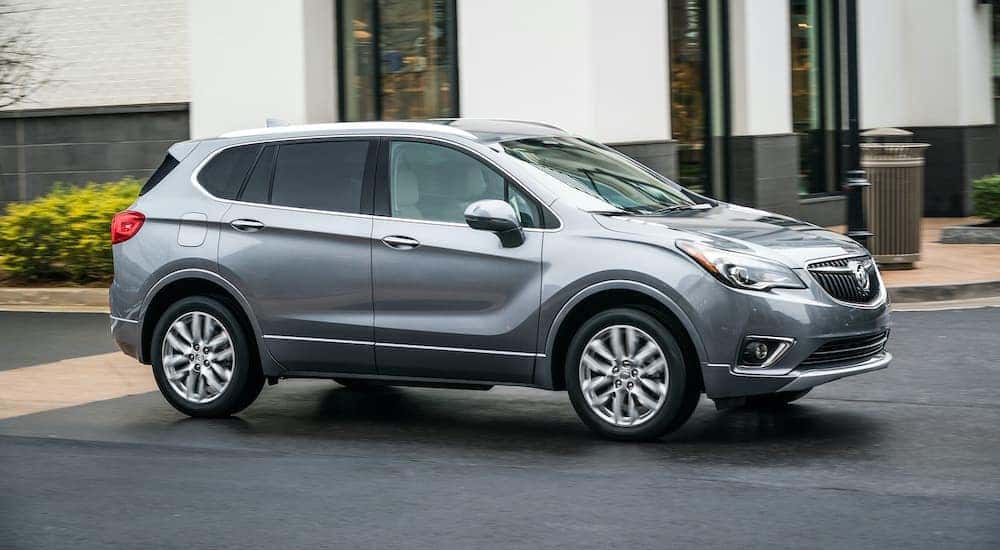 There are many places to buy a car in Atlanta, but there is only one trusted place to buy a used Buick in Atlanta, only one place that locals depend on, and that place is Rick Hendrick Buick GMC Duluth. Our dealership has been serving the Duluth and Atlanta areas for years, providing our community with high-quality vehicles that can be counted on to get you to your destination in style. If you are looking for a used Buick in Atlanta, then it is time to pay us a visit.
Rick Hendrick Buick GMC Duluth chose to specialize in new and used Buicks because Buicks are one of the best vehicles in production. This is especially the case if you are in the market for a used vehicle because used Buicks are known for being incredibly reliable and for lasting a long, long time. So if you are looking to save money on a beautiful and comfortable vehicle that will get you where you want to go for many years to come, then drop by Rick Hendrick Buick GMC Duluth and take a look at our collection of used Buicks.
Is the Envision the Right Used Buick for You?
There are several used Buick options for anyone who is looking to buy a used SUV, and only you can decide which option is suitable for you. Some used Buick options include the Enclave, the Encore, and of course, the ever-popular Envision. The Buick Envision is a highly-favored choice for individuals and small families, and it might make a good addition to your household. So today, you must ask yourself, is a used Buick Envision right for you? The Envision might be for you if:
You value quality and class in your vehicle.
You want a vehicle that is reliable and dependable.
You need to seat up to five passengers comfortably.
You desire a luxury feel without paying luxury prices.
You enjoy the space-saving value of a compact SUV.
These are just a few reasons to consider adding a used Buick Envision to your driveway. However, if you prefer a smaller or a larger SUV, the Encore and the Enclave are both great options as well, so by all means, move up or down the Buick line in a way that best fits your own individual needs. After all, you plan on owning your vehicle for several years, and you definitely want one you're going to be happy with.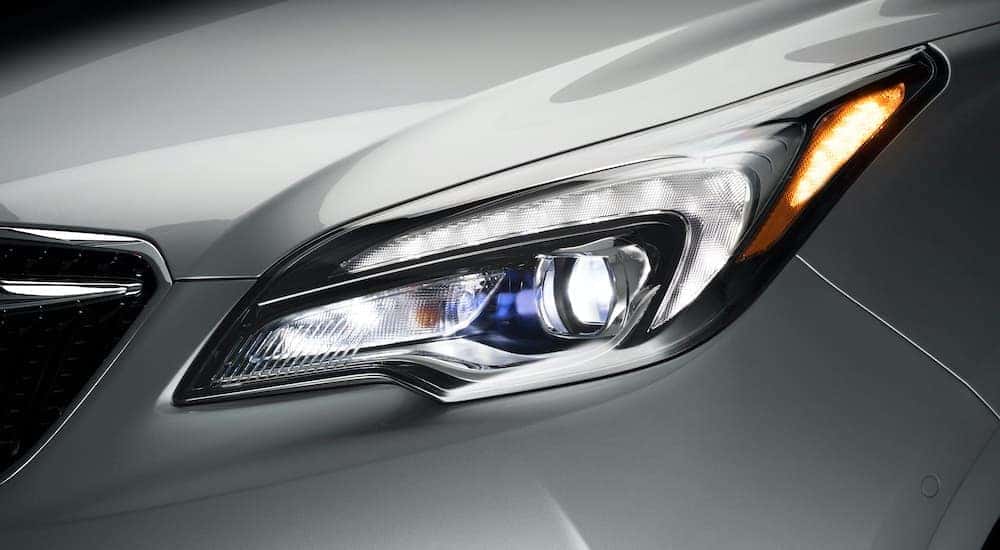 Deciding Between the Buick SUVs
Buick has come out with three pretty spectacular SUVs. These are the Envision, the Enclave, and the Encore. The Encore is Buick's subcompact SUV and is the smallest of the bunch, but that doesn't mean that it lacks in style or comfort by any means. The Buick Enclave is Buick's biggest vehicle, and this midsize SUV is able to seat up to eight passengers. Finally, the Envision is Buick's compact SUV and is a happy medium between the Encore and the Enclave.
Buick's first modern SUV, the midsize Enclave, has been around since 2008. The Enclave was first marketed as being an affordable three-row luxury SUV that is perfect for larger families, and it has held up this image over the years. It comes with plenty of luxury features, such as surprisingly effective noise-cancelation. The Enclave was also designed in such a way that it is not difficult for passengers to get into the third row, thus living up to its luxurious yet practical image.
The Enclave had such success that Buick introduced its subcompact SUV, the Encore, in 2013. This model provided a much smaller alternative with the addition of some pretty good fuel efficiency. The very first Encore got 33 MPG on the highway, and it has held pretty close to that standard ever since. When you invest in a used Buick Encore, you will be getting a vehicle that offers passengers a highly pleasurable ride that is both smooth and well-controlled. You'll also still get to enjoy the same noise-canceling technologies for an even better experience.
Finally, in 2016, Buick introduced the Envision, which combines the best of both the Encore and the Enclave. This happy medium SUV allows passengers plenty of interior space without sacrificing gas mileage. You'll get a bit less than the Enclave, with the Envision turning in roughly 29 MPG on the highway, depending on the specific model year. But this is more than most midsize and full-size SUVs could ever dream of getting.
When you go with a used Envision, you will be getting a vehicle that offers almost ten cubic feet more cargo space than the Encore, but without having to deal with the extra size of the Enclave. However, if you plan on doing a lot of towing, you'll want to go with the Enclave as it offers significantly more than the Envision or the Encore. Still, the Envision can tow up to 1500 pounds, which will allow you to pull a small trailer if desired. The Encore can't tow anything, but that's nothing out of the ordinary for the subcompact SUV segment.
No matter which model year you go with, you are also getting a huge lineup of Buick's highly-rated safety features. You'll get all the standard items such as child door locks and child seat anchors along with a full collection of driver, passenger, and rear-seat airbags. Stability control and traction control also come standard with the Buick SUVs, as do emergency security services. Of course, these vehicles also offer drivers a myriad of technologically advanced safety features such as adaptive cruise control and automatic emergency braking, but those specifics are dependent on the vehicle's model year and trim.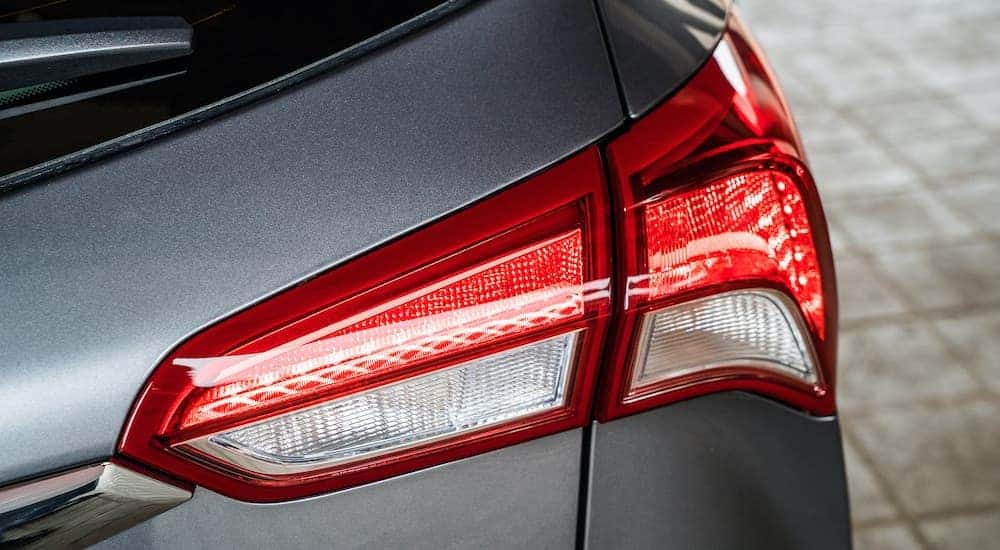 Let Rick Hendrick Buick GMC Duluth Help You
I know we mentioned it before, and perhaps we're a little biased, but we really do believe that our dealership is the best place to buy a used Buick in Atlanta. And with years' worth of highly satisfied customers to our name, this can't just be our own opinion speaking. There has to be a reason why we've been wowing Georgia for so many years.
When you're ready to add a new or used Buick to your driveway, come on down to Rick Hendrick Buick GMC Duluth and see why so many Atlanta drivers are talking about us. We've got the best selection of Buicks in the state, so you're sure to find the exact options and features you are looking for. If you're not quite sure what you're looking for, come and allow one of our friendly team members to guide you on your journey.
Our team is highly knowledgeable and familiar with everything there is to know about shopping for a Buick. We can help you find your next dream car. And with our skilled financing department and regular specials, you're sure to find exactly what you want at a price you can afford. Once you have decided on the perfect Buick model for your needs, you can always return to Rick Hendrick Buick GMC Duluth to take advantage of our certified service department. But don't just take our word for it. Come and visit us today and experience everything that we can do for you!