Which Luxury Used Vehicle is Right for You?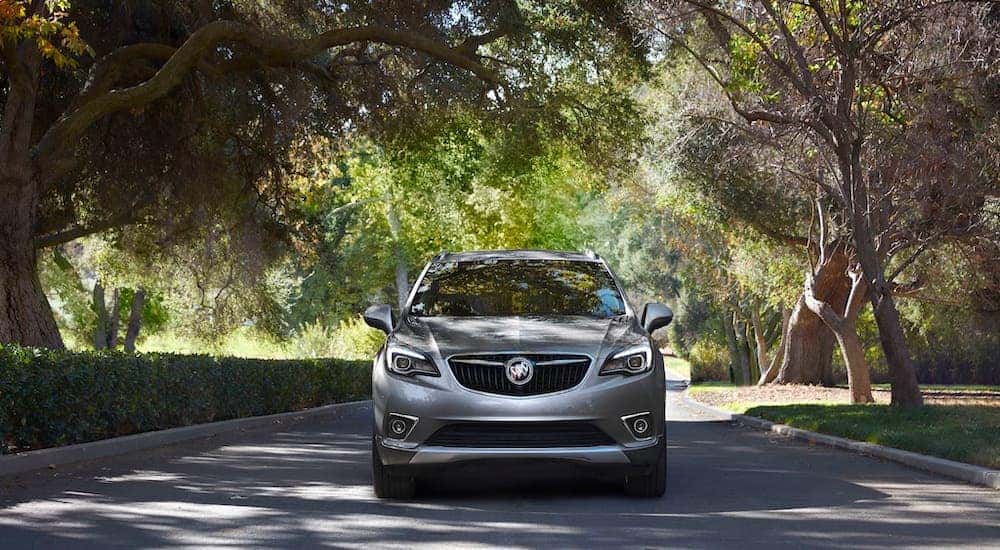 If you're on the hunt for a used luxury SUV, you might be feeling just a tad overwhelmed at all the options. There are so many used vehicles to choose from, and it can be hard to know where to begin! Do you want a model year that is more or less than 5 years old? Do you want an American made model or a foreign one? One thing is certain, though, and that is that buying used luxury SUVs is a great way to treat yourself to some high-class style without paying a high-class price.
Brand new luxury vehicles are often significantly more expensive than their more common counterparts. This is for a good reason, of course, because luxury vehicles come with a plethora of stylish trim options and fancy tech features. Unfortunately, not everybody can (or wants to) pay the higher price tag just to get a brand new luxury vehicle, and this is where used luxury vehicles are so handy. When you buy a used luxury vehicle, such as an SUV, you get the fancy features of these models but at a more affordable price point. So how do you find the best deals on used luxury SUVs, and what should you keep an eye out for during your car shopping adventures? Well, we would recommend looking for a Buick.
Luxury vs Regular Vehicles
Simply put, a luxury vehicle is a vehicle that goes above and beyond the necessities. If a basic car merely needs to transport people from point A to point B safely, then a luxury car goes a few steps further by making sure those people are transported in a purely enjoyable way. This could mean plush leather seats over indented cloth seats, or this could mean a 16-speaker surround-sound stereo with CD, DVD, Blu-Ray, Bluetooth, etc. over a 6 speaker basic AM/FM radio system.
These are just visual illustrations, of course, but there are some real differences between luxury cars vs more typical vehicles. In an everyday car, when you're driving down the road, you might be able to feel every dip, every divot, and every rock you drive over. You'll be constantly bouncing and swaying to the rhythm of the road, none the wiser that there is a better way. However, in a luxury vehicle, the car's suspension will be better designed to the point that you will experience an almost completely smooth ride, no matter where in the vehicle you are sitting.
A luxury vehicle will also allow for more interior space, which means everybody inside the car will more easily be able to stretch out comfortably. You will never have to scrunch up your knees between the front and back seats in a luxury vehicle, even if the front seat is moved all the way back. A lot of the materials used to build a luxury car will also be higher-end and, therefore, higher quality. This could include real wood trim vs plastic paneling or aluminum and carbon fiber rather than steel parts and components.
Buick Luxury Highlights
One of the most popular luxury vehicle manufacturers is Buick. If you have anything to do with luxury vehicles, the odds are good you've seen a Buick. Buick is owned by GM and has been around for more than 100 years. Since the very beginning, Buick has proven to be a very innovative brand. In fact, you use a Buick invention every time you drive in the form of your standard turn signal, which was introduced for automobiles by Buick.
Moving onto more modern-day Buicks, there are some pretty outstanding features available in some of these used luxury SUVs. For example, the 2019 Buick Encore comes with a leather-wrapped and heated steering wheel so that you don't have to freeze your fingers off when you get in the car first thing on a winter morning. The in-vehicle air ionizer is also a feature limited to luxury vehicles, but it comes standard in many model years of the Buick Encore. (For those who aren't familiar with an air ionizer, it is basically a high-end air purifier.)
Buicks also tend to come standard with things like QuietTuning technology, which is basically a war on noise, according to Buick engineers. This QuietTuning technology completely shelters everybody inside the vehicle from all the noises of the outside world. No more road noises, no more nearby car noises, nothing. Even the tires on the Buick have superior tread designs to minimize road noises even more. It's pretty impressive and something that once you've experienced, you'll never be able to go back to a normal, noisy car.
The Buick even offers drivers wireless charging. You can wirelessly charge your phone or another device by placing it in the center console while you're driving. This is not a necessary feature, but it sure is handy, and besides – the whole point of luxury is to go above and beyond the necessary. Wouldn't it be nice to never have to worry about ending up at your destination with a dead phone again?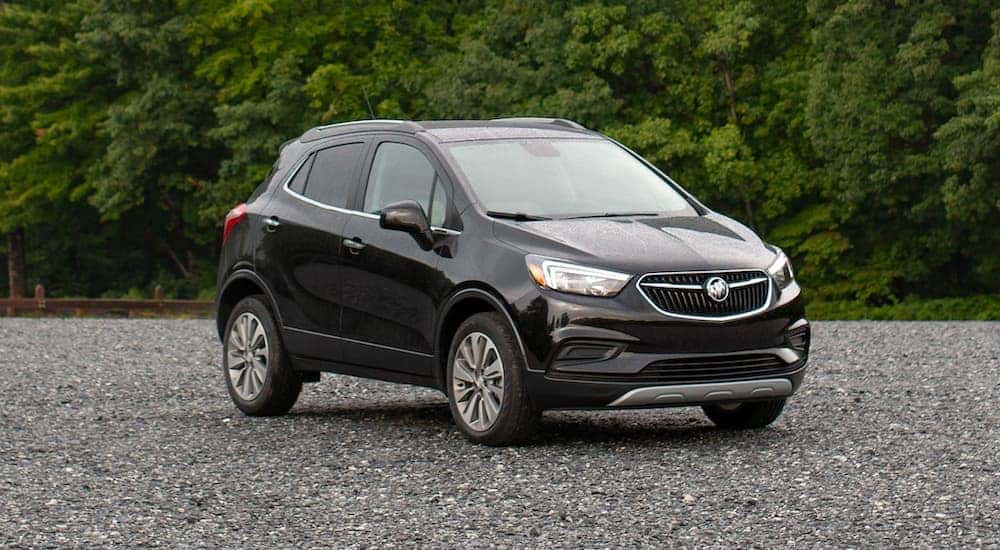 Why Buy Used Luxury?
There are several reasons to buy used luxury over new luxury, with the biggest reason being cost. But why should you buy used luxury over a regular used car? If cost is your only concern, wouldn't a regular used car be even cheaper? Perhaps, but maybe cost isn't the only reason why used luxury SUVs and cars are such a good investment.
When you think of luxury vehicles, you think of pristine cars that run flawlessly. Luxury vehicle owners tend to keep on top of regular maintenance in order to help their vehicle stay looking luxe and running perfectly. When you buy a used luxury vehicle, the odds are good you are also getting a vehicle that has been meticulously taken care of, and that has never even been so much as a day late for its regularly scheduled oil change. When you get a car that is this well taken care of, the odds of your new vehicle being reliable and dependable also go way up.
We can't promise that every single used luxury vehicle is guaranteed to last you a lifetime, but as an overall whole, when you buy used luxury, you are going to end up with a vehicle that will give you many more years and miles of drive time. Even if your used luxury car is a tad more expensive than a regular used car, isn't it worth that minimally extra cost in order to extend the time between having to buy another car? These are the kinds of practical reasons to buy used luxury.
Enjoy the Sophistication of a Used Luxury SUV
Not all new cars are created equal, and so, of course, not all used cars will be created equal either. Each vehicle will come with its own set of features and technologies, as well as history. However, as an overall whole, if you're into luxury vehicles in any way, odds are good, you will also enjoy the perks and benefits that come with shopping for luxury used vehicles. Trust me when I say that once you've experienced the sophistication of a high-end vehicle, you'll have a hard time ever getting into a regular car again.