Why You Should Choose Rick Hendrick Buick GMC to Buy Your Next Truck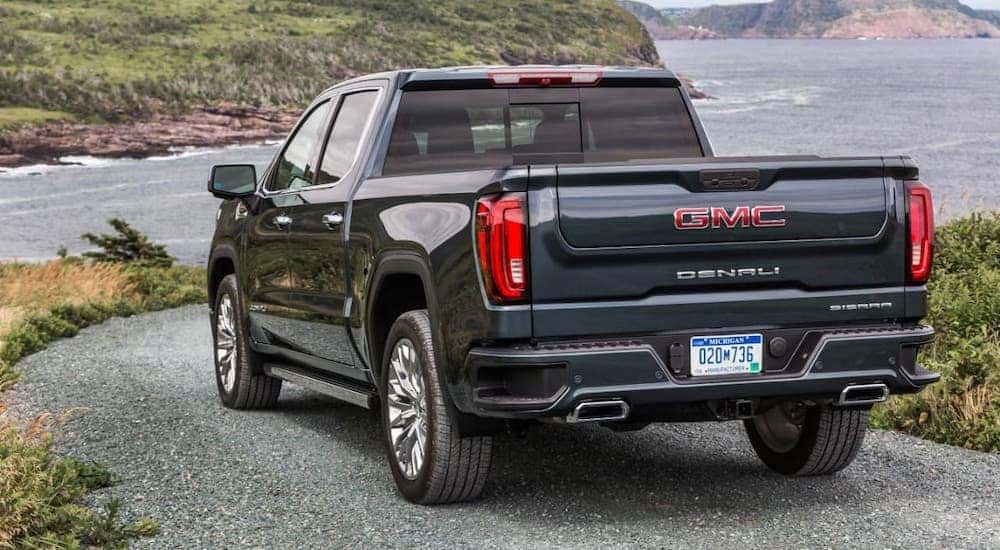 If you're in the market for a new GMC truck you can't go just anywhere for your new ride. Sure, there are plenty of dealerships out there, but there is only one dealership quite like Rick Hendrick Buick GMC Duluth. We have earned a reputation for providing truly remarkable automotive services, and having a collection that is truly hard to come by. Whether you're looking for something to cart you to work and back, or need a vehicle that has the power and capacity to handle anything and everything you throw at it, we can handle all of your automotive needs in full. Drivers from all over the Atlanta metropolitan area visit us to take advantage of our diverse collection and our passionate team. There is a laundry list of reasons why Rick Hendrick Buick GMC Duluth ought to be your dealership of choice, and we've compiled a couple of fan favorites.
A Team of Auto Experts Who Will Always Put Your Needs First
Buying a new vehicle shouldn't be taken lightly; this is a big life step that can lead to a rather serious long-term commitment. There are a variety of dealers out there; however, not all of them have the same honest and clear intention as our team at Rick Hendrick Buick GMC Duluth. Our team goes beyond what's expected and works to ensure that the deal you end up getting is one that fits your expectations and your budget.
If you end up going to a less than reputable dealership, you can run the risk of signing for an auto deal that may be ruinous in more ways than one. Say, for instance, you want to purchase a used model. Used vehicles serve as an effective and affordable way to become a vehicle owner; however, they may not be in an optimal state of repair when they first arrive at a dealership. Fortunately, our team of auto technicians put each of our used models through a rigorous inspection, which covers everything from the engine to the windshield wipers. As a result, when you drive off the lot in your used vehicle, you'll know exactly what you're getting without any second guesses.
Being reputable extends beyond the car buying process, too, as any driver will want their deal to have a service and OEM auto parts team that is both adequately equipped and knowledgeable to handle any and all mechanical repairs that come their way. At Rick Hendrick Buick GMC Duluth, our auto service center is staffed by trained experts who not only provide superb service but will take that extra step to make sure that your engine and your car are running at optimal levels.
While the people we employ matter, our value goes beyond just this factor and extends into the vehicles that we host in our showroom.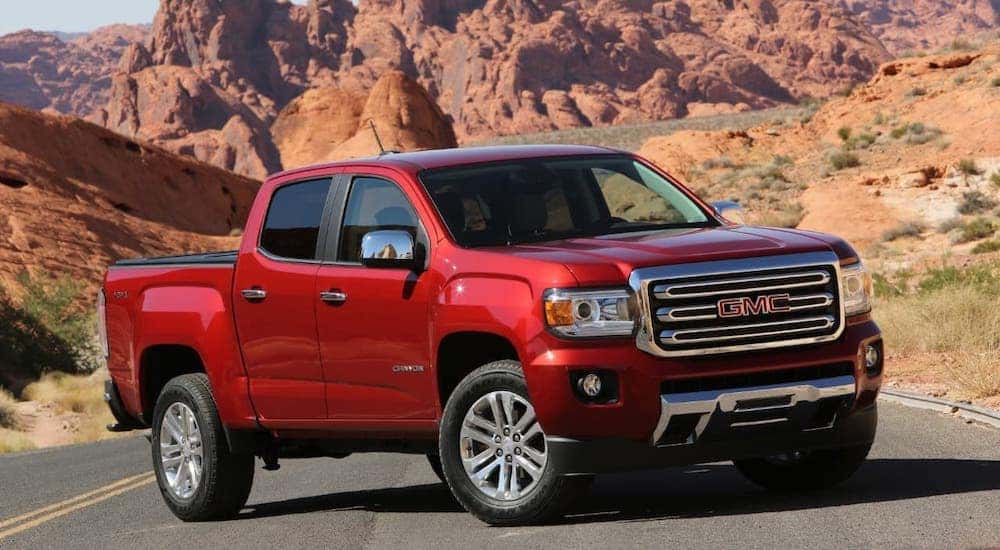 A Wide Selection of Vehicles
Central to any great dealership is the vehicles housed in its showroom. At Rick Hendrick Buick GMC Duluth, we offer a diverse collection of vehicles that are bound to satisfy a diverse range of drivers. The vehicles that we offer are a major part of the reason why so many drivers from all over Georgia visit us.
Some of the vehicles that we offer in our showroom include the 2020 GMC Terrain. The GMC Terrain is a midsize SUV that makes the perfect family car. Thanks to a suite of safety features such as blind-spot monitors, forward-collision warnings with automatic emergency braking, and active lane control, drivers can take the wheel with confidence that they're protected by smart technology. The GMC Terrain also delivers on the promise of GMC-level performance, due in major part to the available 2.0-liter turbocharged inline-4 engine that produces up to 252 horsepower and 260 lb-ft of torque. There is also a nifty 9-speed automatic transmission partnered to this base engine, which makes handling and accelerating a rather thrilling experience.
Alongside vehicles like the GMC Terrain are robust pickup trucks like the 2020 GMC Sierra 1500. The 2020 GMC Sierra 1500 is a pretty powerful machine, offering six different trim models, five different engines, three transmission options, three truck bed options, two drivetrains, and so much more. Even with the base model, the 2020 GMC Sierra 1500 is quite powerful, due in major part to a 4.3-liter V6 engine that produces 285 horsepower and 305 lb-ft worth of torque, that is paired with a crafty 6-speed automatic transmission. If you move up the line, you'll get an even bigger engine in the form of a 5.3-liter V8 engine, which uses a 10-speed automatic transmission and produces up to 355 horsepower and 383 lb-ft of torque.
Those are just two of four available powertrains, and while the GMC Sierra 1500 is a workhorse, it also gets some serious tech as well. In some models, drivers get a sprawling 8.0-inch infotainment touchscreen that is Apple CarPlay and Android Auto compatible. Driver assistance tech is pretty expansive, too, with automatic emergency braking, rear cross traffic alert, and hitch guidance available.
These are just two of the models available within our showroom, and when you pay us a visit, a member of our sales team can give you an extensive tour of what we have to offer. We believe that it is our duty to give you a wealth of model options so that no matter what you're looking for, you can drive home in your new car, truck, or SUV completely content.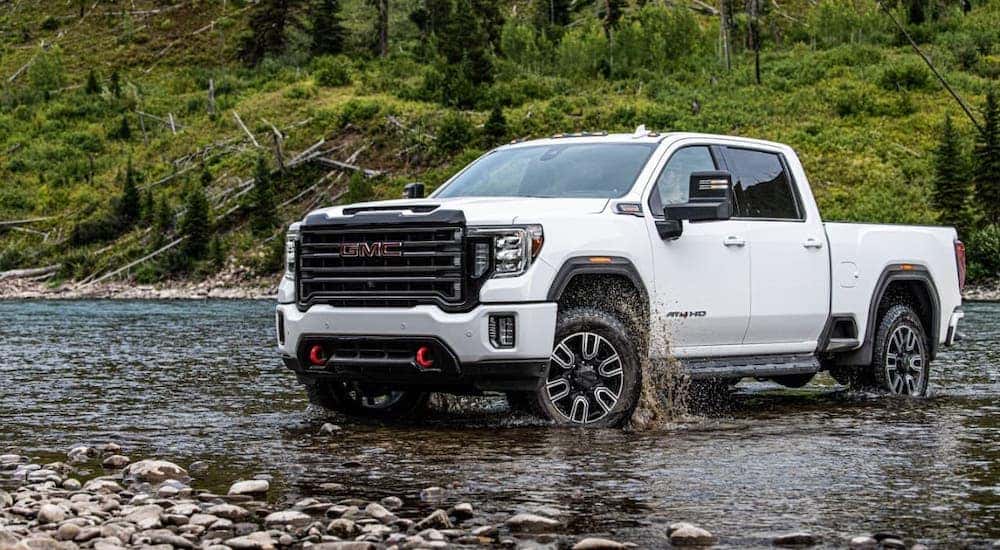 Auto Services That Help You Prolong the Life of Your Vehicle
While we believe the car buying process is incredibly important, automotive maintenance nearly takes just as much priority. It is one thing to buy a vehicle and another thing to keep that vehicle running smoothly for several thousands of miles to come. Fortunately, our team at Rick Hendrick Buick GMC Duluth will not only help you buy the car of your dreams, but we will help you keep it well into the future. Our service and parts center is comprehensive, and equipped with all of the tools and skills that you need, regardless of whatever mechanical issue or service you need addressed.
We also provide regular maintenance so that your vehicle or engine never gets to the point of needing serious mechanical repair. Procedures like oil changes, tire rotations, and transmission flushes can drastically extend the life of your engine if performed on a regular basis, and we'll be the team to make sure those procedures get done. Our goal is your goal, to get the most out of your vehicle so that you can enjoy your Buick or GMC brand vehicle to the fullest.
Visit Rick Hendrick Buick GMC Duluth
Here we attempt to go beyond the expected level of customer service. We believe that it is our job to make our customers not only feel welcomed but guided and protected by experts who truly care about the car you drive. From the time you make the purchase to the discussion of finances, and finally, to regular maintenance, we'll be by your side through it all to make sure that your driving experience is truly remarkable.