GMC Trucks
If you are in the Atlanta and Duluth area and are looking for a new pickup truck you are not alone. There are tons of options out there, from makes and models to trim levels and configurations. You have no shortage of options to choose from. However, being the shrewd and savvy shopper that you are you want to know what the best deal for your hard-earned dollar is. At Rick Hendrick Buick GMC, we have your answer. GMC trucks have been a hallmark of the pickup truck industry and have the pedigree to prove it.
The GMC Sierra has long been one of the iconic trucks on the American automotive landscape. Even though it was known by a different name until 1998, the GMC Sierra has been fulfilling the needs of pickup drivers on rural roads and city streets since the late 1950s. More recently, the GMC Canyon, introduced in 2004, gives drivers of GMC trucks a smaller option.
Here at Rick Hendrick Buick GMC we have GMC trucks, new and pre-owned, that will fit any pickup truck driver's needs. In fact, we have more than 1,000 trucks for you to peruse. Below, we will take a look at just a few of the amazing trucks GMC has to offer. Afterward, we invite you to come down to our place in Duluth and check these pickup trucks out for yourself.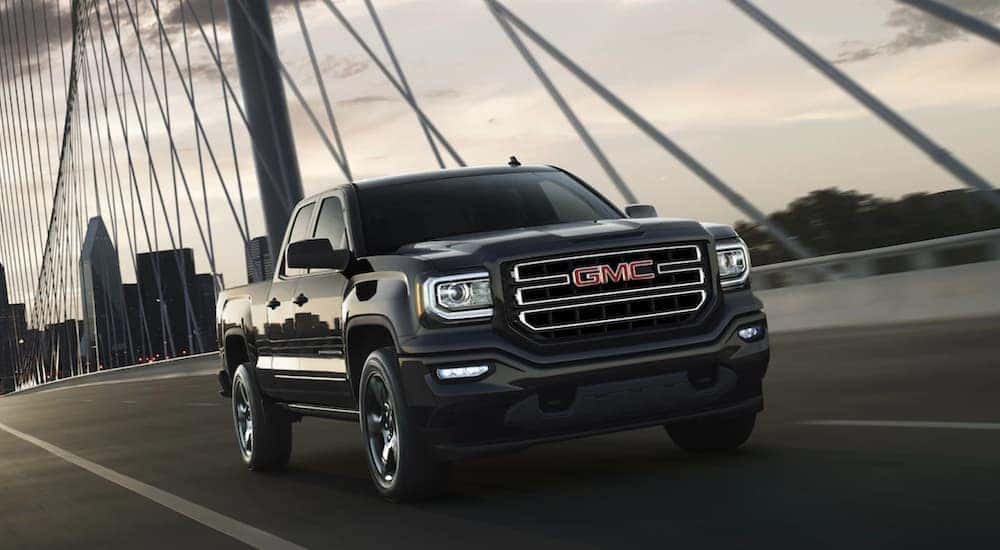 2018 GMC Sierra 1500
The tried and true GMC Sierra 1500 is the flagship of the GMC line. The 2018 model brings three available engines: a 4.3 liter V-6 that gets 325 horsepower and 305 lb-ft of torque; a 5.3 liter V-8 engine that gets 355 horsepower and 383 lb-ft of torque; and a massive 6.2 liter V-8 that gets 420 horsepower and 460 lb-ft of torque. With the right configuration, this truck can tow more than 12,000 pounds. That's plenty of power to be able to tow anything you need, for work or play. It can also haul over 2,100 pounds in the cargo bed. So, if you need a truck that can handle plenty of hauling or towing jobs at heavy weights, this heavyweight truck is a sure winner.
However, the 2018 GMC Sierra 1500 is not only defined by its utility. As modern technology progresses, the interiors of contemporary cars, trucks and SUVs are becoming more and more advanced. The modern vehicle has plenty of the niceties and creature comforts of home. With its advanced technology and spacious interior, the 2018 GMC Sierra 1500 is a great family vehicle and can be perfect for long road trips.
Some of the interior features include a Wi-Fi hotspot and smartphone integration. That means that you can hook up your Apple or Android smartphone (via Apple CarPlay or Android Auto) and have instant access to your own music playlists, podcasts, downloaded audiobooks or whatever form of entertainment your smartphone provides you. Additionally, it is very easy to integrate your device. All you have to do is establish the Wi-Fi connection and your 2018 GMC Sierra 1500 will automatically connect to your smartphone.
The 2018 GMC Sierra is also one of the most customizable trucks on the road today. It has four trim levels: the base, SLE, SLT and Denali. Each trim level has its own unique set of features, with more and more features being added the higher on the trim level list you go. By the time you reach the Denali, you have got all the perks, features, bells and whistles you could need, with the option to get even more! However, GMC has more to offer than just the Sierra line.
2018 GMC Canyon
The GMC Canyon is the newest of the GMC trucks. Debuting in 2004, it is the cousin of the Chevrolet Colorado. It is a mid-sized truck, smaller than its big brother the Sierra. It, too, has three engine options. The base model comes with an inline 4-cylinder 2.5 liter engine that gets 150 horsepower and 191 lb-ft of torque. This engine gets up to 26 miles per gallon on the highway. The largest of the engines is a 3.6 liter V-6 engine that gets 308 horsepower and 275 lb-ft of torque. There is also an available 4-cylinder 2.8 liter turbodiesel engine that gets 181 horsepower and 369 lb-ft of torque. Being a diesel engine it gets the best fuel mileage of them all, at up to 30 miles per gallon on the highway. The turbodiesel also has the best towing capacity of 7,700 pounds. If the Sierra 1500 (or 2500 or 3500) has more power than you might need, the smaller and lighter 2018 GMC Canyon still has plenty of power available for towing or hauling needs.
Some of the many features that can be had on the 2018 GMC Canyon include an 8-inch touchscreen infotainment system, USB ports, a 4G Wi-Fi hotspot, a seven-speaker Bose premium sound system and wireless charging. As you can see, many of the creature comforts from home can also be had on the road.
The 2018 GMC Canyon, however, is first and foremost a vehicle. GMC understands the needs of its customers and drivers for safety, and GMC trucks are among the safest on the road. Along with consistently earning high marks in crash tests, the 2018 GMC Canyon also has safety features such as forward collision warning, lane departure warning and the Teen Driver Management system. This last feature is a great little peace of mind for parents that have teenage drivers on the road. It will do things like monitor speed and driving habits and send a report to the owner afterwards. If you entrust your child with the keys to your 2018 GMC Canyon, know that the Canyon is trustworthy with the safety of your teen driver.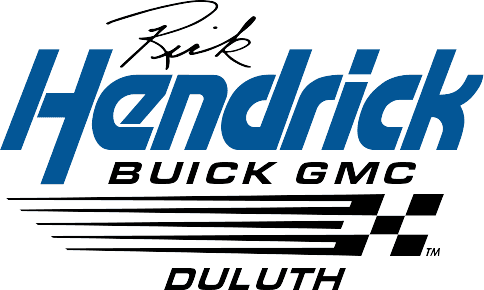 Rick Hendrick Buick GMC
Here at Rick Hendrick Buick GMC, we have more than 1,000 pickup trucks for you to come by and check out. This includes new trucks like the 2018 GMC Sierra 1500 and the 2018 GMC Canyon, but also hundreds and hundreds of certified pre-owned trucks. These pickup trucks have been thoroughly inspected and certified and typically are only a few years older than the brand new models.
Our dedicated sales staff would be more than happy to show you any GMC trucks you are interested in, new or pre-owned. They know the ins and outs of all of our vehicles and can get you the perfect fit for your driving, hauling and towing needs.
Once you've found your next GMC truck, you can visit with our on-site finance department. These folks know the best way for you to finance your new truck, whether you are buying, leasing or trading. They can get you the best deals and the discounts and rebates that you may qualify for. These invaluable people can potentially save you thousands of dollars. You are definitely going to want to meet them.
After you are all financed and the key to your brand new GMC truck is in your hand, visit our service department to set up a regular maintenance schedule. You just made a pretty big financial decision, and you want to make sure your GMC truck is in the most capable hands. That is definitely our talented service team.
We are looking forward to meeting you soon. However, if you can't get down here to Rick Hendrick Buick GMC right away, feel free to visit our online showroom. It is open 24 hours a day and features photos and specifications of all of our vehicles. We will see you soon!