GMC Trucks
Ask a prospective truck buyer about the primary considerations that influence their buying decisions, and the power of brand loyalty becomes apparent. And although some automakers might market their trucks as the 'best-selling lineup on the planet' – with others aiming to carve out a larger piece of the truck segment pie – it's General Motors who enjoys the industry's highest loyalty rate with a staggering 69.1%. These numbers (pulled from IHS Markit sales data and consumer feedback procured through 2018) speak to the quiet confidence of GMC trucks. And when taking a closer look at the GMC lineup, these numbers show why those of us at Rick Hendrick Buick GMC are so proud to match discerning truck buyers in the Atlanta and Duluth area with some of the best trucks around.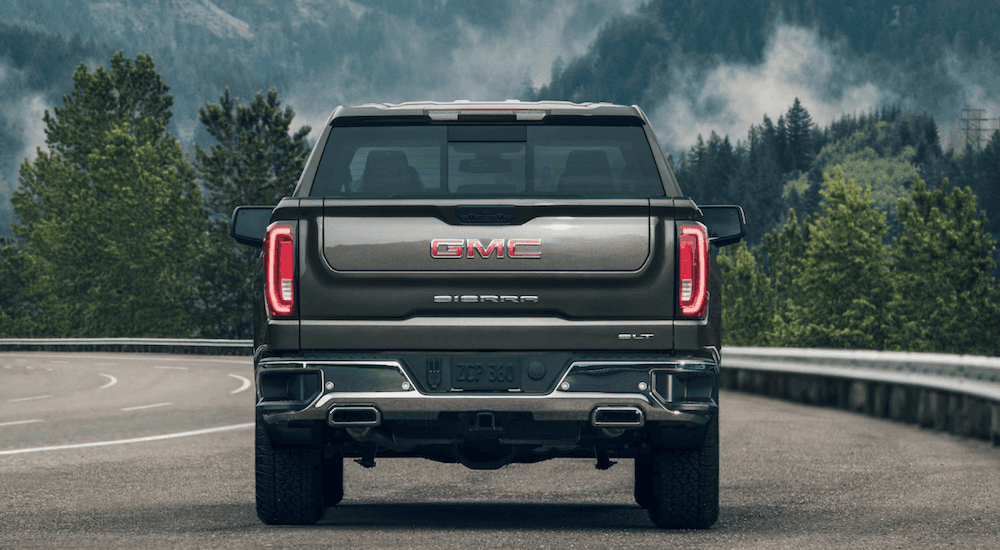 A Celebrated Legacy
The story of GMC trucks traces back to the earliest days of the 20th century, with General Motors folding two other automakers into its own truck company, and renaming it GMC. Production facilities would be set up strategically throughout the country (MI, MO and CA respectively) with further growth and solidification to follow. And while such worthy competitors as Ford and Dodge (along with GMC' own sibling, Chevy) would spread their focus across all automotive segments, GMC would remain faithful to its truck-centric origins well into the 1990's.  
The gradual refocus of GMC, centered around upmarket trucks and SUVs, would prove a perfect recipe for continued success into the new millennium. And whether you're searching for the perfect new, used or certified pre-owned GMC truck, Rick Hendrick Buick GMC can help. With well over 1,000 trucks available for you to choose from we welcome you to explore our online inventory (at your convenience) or visit us in person. We're confident that we have the right GMC truck for you, but want you to discover the 'Hendrick difference' on your time, and on your terms. 
That said, let's take a few minutes to focus on each of the individual offerings for GMC trucks, and why they're so successful at earning and retaining such unparalleled consumer loyalty. 
GMC Canyon

Since its 2003 introduction for the 2004 model year, the GMC Canyon (and its twin the Chevy Colorado) were positioned as the next-gen replacements of the then-aged S10 compact pickup. And while that identity was certainly befitting of those newcomers in their introductory form, continual evolution would transform both into confident midsize offerings with an identity all their own. 
Across fifteen model years, and two generations, the Canyon has been seen in a number of forms. Through 2012, it had been available with both manual and automatic transmissions, and with either rear-wheel or four-wheel drivetrains. In its first few years, it would be offered with both a 2.8-liter inline four-cylinder engine or a more powerful 3.5-liter inline five-cylinder, while later changes would introduce upgraded engine choices (such as a 5.3-liter V8 introduced in 2009) bringing the Canyon's power ratings as high as 300 hp and 320 lb-ft of torque. 
The 2nd-gen offerings stepped into the midsize segment, challenging the likes of the Toyota Tacoma and Nissan Frontier. As with the Sierra, Colorado and Silverado, a stronger consistency in terms of design philosophy (than what had been seen in years prior) was immediately appreciable. More a family of trucks than two separate lineups (or four different classes) each displayed a newfound sense of confidence, allowing GM to be more adventurous with development leading to the introduction of new powertrains and integration of more advanced technologies.
Available in either SL, Canyon, SLE, SLT, All-Terrain or Denali trim levels the Canyon is priced to start around $21,500 MSRP. While the SLE and SLT trims balance upscale features with accessible pricing, the All-Terrain empowers the Canyon with offload capability while the Denali introduces its signature brand of luxury, further elevating the Canyon's value proposition. 
GMC Sierra

Just as the Canyon exists as a premium version of the Colorado, the Sierra has offered a comparable upgrade to the Silverado since 1999. Two decades of continual evolution have brought us to the beginning of the new fourth-gen offerings, beginning with the 2019 model year. 
2019 stands as a transitional year, segueing into the next-gen Sierra 1500 which is served up in six trim levels (Sierra, SLE, Elevation, SLT, AT4 and Denali) priced to start around $33,500 MSRP. Available in one of three configurations, the Sierra can be built as a Crew Cab & Short (69.92-inch) box or Standard (79.44-inch) box, or as a Double Cab with a Standard Box. 
Under the hood, the 2019 Sierra comes with one of five powertrains. First is a 4.3-Liter EcoTec3 V6 paired with a 6-speed automatic transmission that delivers 285 hp and 305 lb-ft of torque. Next comes the 2.7-liter Turbo mated to an 8-speed transmission, capable of 310 hp and 348 lb-ft of torque. A 5.3-liter EcoTec V8 serves up 355 hp and 383 lb-ft of torque, and can be configured with either Active or Dynamic Fuel Management. Finally, there's a 6.2-liter variant of the V8 is paired with a 10-speed transmission, to deliver 420 hp and 460 lb-ft. And, depending on the configuration selected, the Sierra can tow up to 12,500 LBS.
But while some are quick to stress the similarities between the Sierra and Silverado, we prefer to appreciate the differences. On the superficial side, such differences include a distinctive exterior design, carbon fiber bed and Multi-Pro Tailgate. The latter, which can operate as a full-width step, load-stopper or extended work area aims to separate the Sierra from its cousin through new value-added features. Additional features include a multi-color heads up display, the back-up camera system and (of course) the availability of a deluxe Denali trim. 
That said, there is also the option of the Sierra HD lineup (2500HD & 3500HD) capable of towing up to 23,100 LBS with a max payload of up to 6,112 LBS. Powered by one of three powertrains, our pick is the pairing of a Duramax 6.6-liter Turbodiesel V8 and Allison 1000 6-speed automatic transmission that delivers an impressive 445 hp and 910 lb-ft of torque.
Bottom-line, regardless of the unique demands of your lifestyle, GMC has a truck that's perfect for you.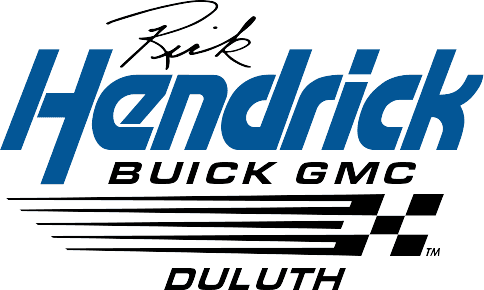 GMC Trucks at Rick Hendrick Buick GMC
We've all heard it before: the inexplicable difference that enables a dealership to claim that it's somehow different from their competitors. Well, here at Rick Hendrick Buick GMC we take great pride in valuing such 'small things' as courtesy, trust, the creation of a customer-centric buying experience, and lasting relationships with our valued customers.
Confident that our extensive inventory of more than 1,000 trucks – and GMC trucks' well-earned legacy of excellence – speaks for itself, we aspire to make your truck buying (and truck OWNing) experience as easy as possible. It means offering you a means of shopping on your time and your terms. It means the guarantee of a pressure-free and trustworthy environment. It means standing by our customers in offering ease of care, preventative maintenance and (if needed) repair from reliable, skilled technicians.
Because your decision to do business with Rick Hendrick Buick GMC is just that, a decision. We appreciate your having chosen us, and look forward to showing you all the ways that we're able to put you (and your new GMC truck) first.