Used GMC Sierra: Value, Performance, and Luxury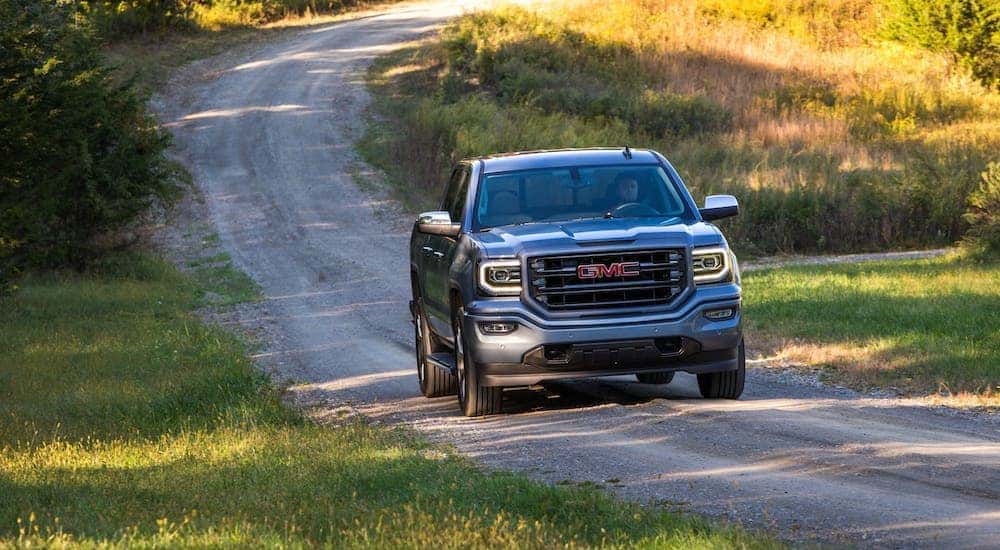 Used trucks are the ideal combination of capability, versatility, and value. You may find more modern features attached to something that's brand new, but it can be difficult at times to wrap your head around how much you have to pay for those features. Sometimes, there can be a misconception about used vehicles. People may think they're outdated and falling apart, but that couldn't be further from the truth. If anything, used trucks can be just about as good at everything as a new truck—they just cost less.
At Rick Hendrick Buick GMC Duluth, we sell both new and used vehicles. We do think new vehicles come with a lot of nice features attached to them, and we love to offer ours at affordable prices, but if you're looking for a real deal within your price range, it might make more sense to look into used trucks. We carry a wide variety of used vehicles at all times, and our used truck selection is often one of our largest. If you want late-model used trucks that come with all the bells and whistles, but are still affordable, you're in the right place.
Used GMC Sierra Trucks
The GMC Sierra is one of our most popular trucks sold at the dealership and one of the most popular trucks in the country. It can often be confused with its cousin, the Chevy Silverado, because of structural similarities. Believe us, though; there are plenty of differences. Over the years, the GMC Sierra has become known as a more luxurious and performance-oriented truck. It's not a bad association to have, considering every driver wants to feel comfortable in their own vehicle. If there are a few features and options involved that improve your overall experience, so be it.
However, that doesn't mean GMC has skimped on any of the important details that every serious pickup truck should have. Namely, plenty of capabilities that allow drivers to tow and haul and get the most out of their trucks.
A brand new 2020 GMC Sierra 1500 starts at $31,195. That's your base model version. If you go up to the SLT, it's $44,300. The AT4 is $51,000 and the Denali is $54,700. For most people, that can be a hefty price to pay, even on good financial plans. Similarly, a brand new 2019 GMC Sierra 1500 SLE starts at $37,800, the AT4 at $50,800, and the Denali at $54,700. In some cases, that's not even a difference in price. So you can see, the GMC Sierra has a lot of value packed under its hood.
Looking into used trucks can help to lower that price by quite a fair margin. That's not to say a used truck is less of a truck by any means, but there's a lot of depreciation that comes into effect once someone else has owned a vehicle and driven it off the dealership lot. On our website, you can easily browse through the used vehicles we have in stock, including used GMC Sierra trucks. Prices will vary depending on the truck model, year, features, and mileage, but there is a guarantee that the price will be lower than a similar brand new version of that truck. And that's a huge benefit for you.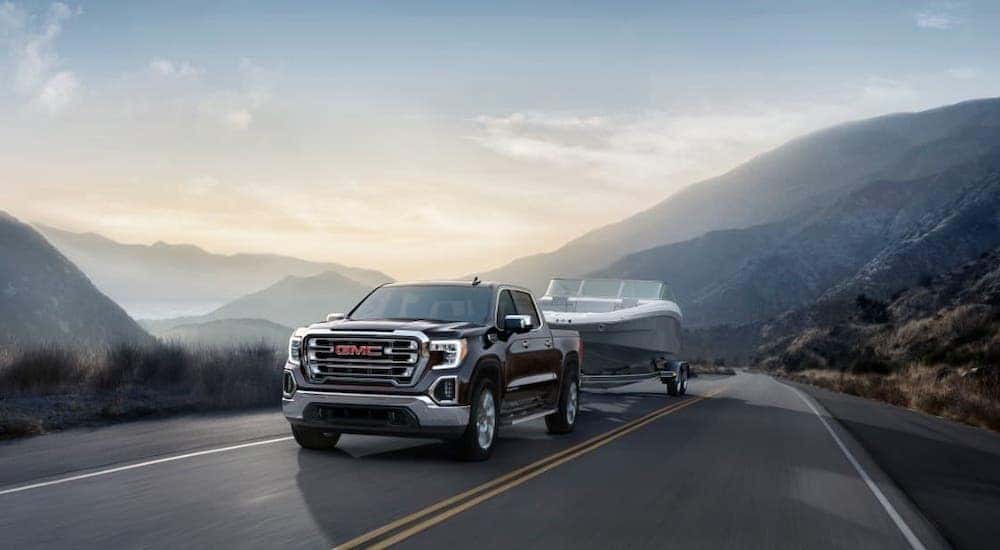 Performance
Many of our used trucks are barely a few years old. It's a common thing you can see among used vehicles for one reason or another. There are people that always upgrade to the latest and the greatest models, so they trade-in or sell their "old" vehicle, which has barely been used. You can even find models that are barely a year old.
For 2019 GMC Sierra models, that means you get an affordable price on a nearly brand new vehicle. These models come with some great options under the hood, including multiple engine options. Across all trim levels, you'll find three different engine types. There's a 2.7L Turbo engine with an 8-speed automatic transmission. This engine has an output of 310 hp and 348 lb-ft of torque. There's also the 5.3L V8 engine with an output of 355 hp and 383 lb-ft of torque and a 6.2L V8 engine with an output of 420 hp and 460 lb-ft of torque. Going back a few more model years, the 2017 Sierra 1500 had the option for the 5.3L and 6.2L engine; it did not yet have the option for the 2.7L Turbo engine.
When properly equipped, a 2019 GMC Sierra 1500 can have a maximum towing capacity of up to 12,200 lbs. The lowest maximum trailering capacity across any 2019 GMC Sierra 1500 model would be 6,900 lbs. For 2017 models, the Sierra could tow up to 12,500 lbs. So, whichever way you look at it, there's plenty of performance and capability to be found.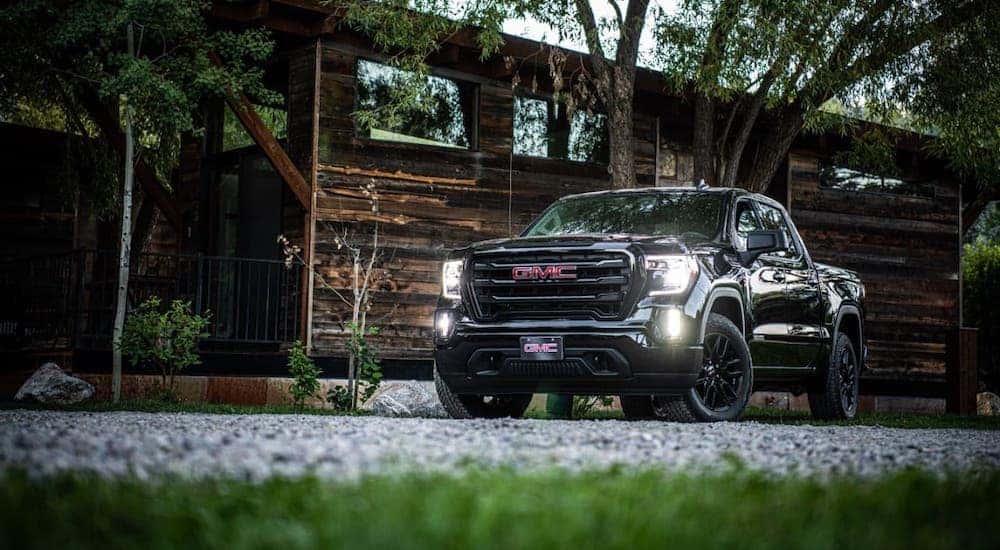 Luxury
Luxury can come in many forms, and some people will consider different things to be luxurious. When it comes to pickup trucks, having extra features that aren't necessarily needed or required might be something you could consider luxurious or convenient. Many of these features will come in the form of advanced technology.
For the GMC Sierra 1500, luxury is a part of its build. The available Premium GMC Infotainment System on the 2019 GMC Sierra 1500 comes with an 8-inch diagonal touch screen, available 4G LTE Wi-Fi Hotspot, and available Advanced Navigation. There is also an in-vehicle trailering app and other downloadable in-vehicle apps. You can connect up to two devices to the system at once, although there is storage for up to 10.
If you connect a compatible device, you can use the functions of either Apple CarPlay or Android Auto. This allows for the use of phone apps straight on your truck's infotainment system, which makes it easier than ever to listen to your music or use apps for navigational purposes. You can also use voice commands to make calls and access your contacts. This feature was available as early as 2016, depending on the trim/packages that were added to the Sierra.
With the available Bose Premium Sound System, your music will sound better than ever, keeping you and your passengers comfortable and entertained during the ride.
You can also feel more comfortable and relaxed with advanced safety features. Technologies like Lane Change Alert with Side Blind Zone Alert, Forward Collision Alert, Lane Keep Assist with Lane Departure Warning, and Following Distance Indicator are all available in 2019 models. Parking is also made easier with the available Front and Rear Park Assist. However, these features will vary depending on how old the model you are looking at is and the trim you are interested in.
Check Out Our Used Trucks Today
Used trucks may not be for everyone, and that's okay. If you're into new vehicles, there's no problem with that. We have plenty to show you. And if you're looking for an affordable deal on late-model vehicles, you're also in the right place. We're here to help you however we can, especially if it means giving you a great car-buying experience.
At Rick Hendrick Buick GMC Duluth, we have a large selection of vehicles for you to choose from. Look through our inventory online or contact us today to see what's available. Our friendly service professionals will gladly assist you with any questions you may have. If you want to set up an appointment to check out a specific vehicle, let us know, and we'll make it happen. When you are ready, you can find us located at 3244 Commerce Avenue NW in Duluth, GA.