Things You Should Know If You Are Considering a New Truck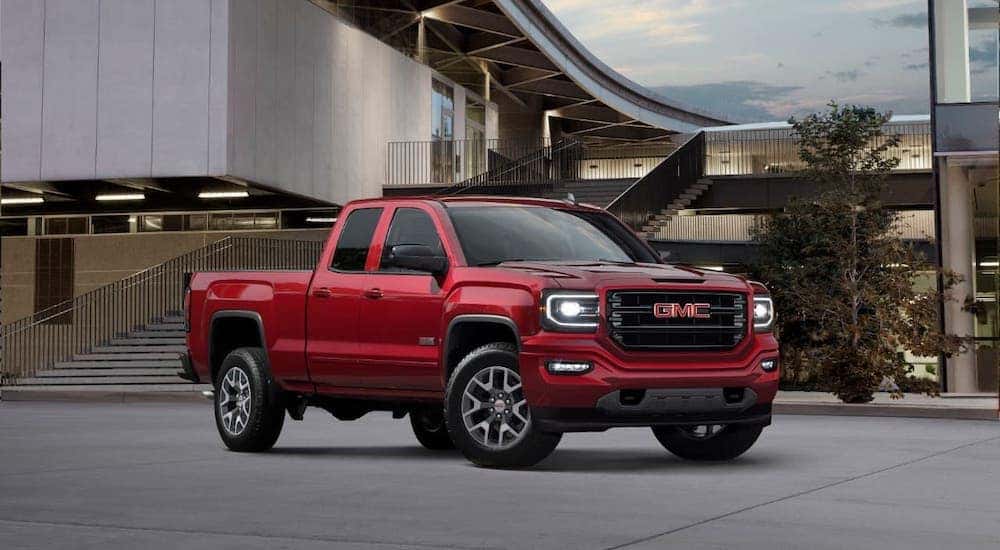 If you are looking for a used truck in Atlanta, are considering buying your very first used truck, or you are on the fence about buying one, there are a few things you should know. Trucks are versatile, so you can use them to get the family around, carry things for work in the bed, and they are perfect for a multitude of recreational activities. You will undoubtedly enjoy the weekend adventures you can have in a pickup truck thanks to their off-road readiness. However, there are even more things you didn't know a used truck could help with.
Your Used Truck is Great for Helping People Move
It isn't uncommon for people to be asked by friends or family members to help them move, and some of us tend to move around more than others. Moving is a difficult task that goes smoother and faster when you have a lot of people who can help and a vehicle that can transport bigger items.
If you own a small car, moving or transporting any large item can be a bit of a hassle. The main reason is you can't really fit a whole lot of boxes in a car and forget about using your car to move big objects like couches and mattresses. However, if you happen to have a 2018 Chevy Silverado 1500, for example, you will have a truck bed perfect for larger items. A 2018 Silverado has a maximum payload of up to 2,250 lbs, perfect for a couch, some tables, and a mattress.
Since the 2018 Silverado offers an amazing towing capacity, up to 12,500 pounds, you can hitch up a trailer and load even more furniture for the move. This will save you some money if you happen to move around a lot, or you live in a trailer or tiny home and like a change of scenery.
Take the Road Less Traveled
Within a few weeks of the purchase of your used pickup truck from Rick Hendrick, you will have compiled a list of the best off-roading locations. In fact, you will probably hit at least one or two great places within the first week of your purchase. The area around Atlanta offers some of the best places to go off-roading around, and you'll have the perfect used truck to get you there.
Say you choose a 2017 Toyota Tundra; it's a great choice and offers a bevy of functions and features for your off-road enjoyment. Under the hood, you can find a powerful 4.6-liter V8 that delivers 310 horsepower and 327 lb-ft of torque, plenty of power to get you through rough and tough terrain. Looking for more power? The 2017 Tundra has a second engine available, a 5.7-liter V8 capable of producing up to 381 horsepower and 401 lb-ft of torque. If you are a hardcore adventure, the TRD Pro is a dynamic available trim with special off-road suspension and a rugged exterior built to handle the worst nature has to offer.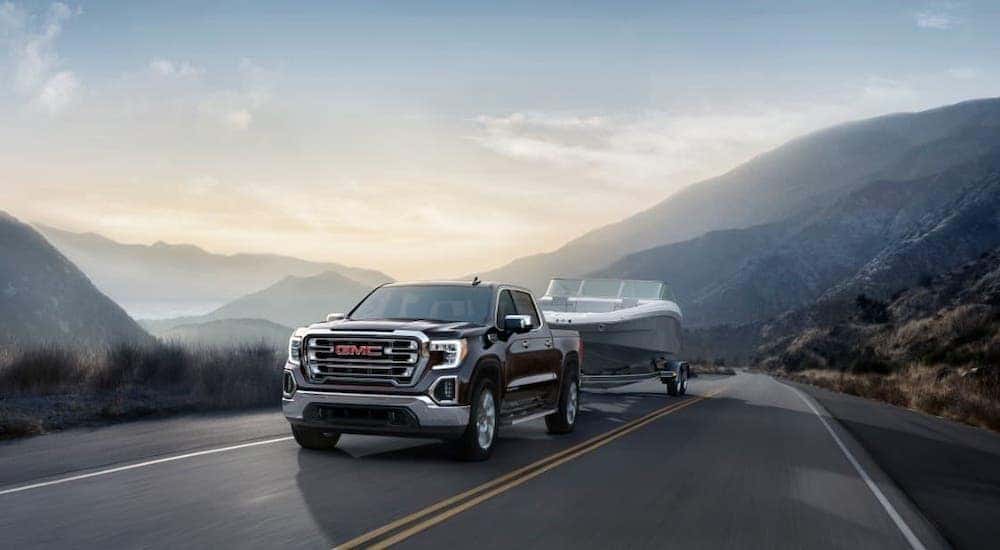 Trucks Pack a Powerful Punch
If you are moving from a sedan or small SUV, it will take some time to get used to stepping up into the driver's seat of your new pickup truck. But in a short period of time, it will become second nature. Trucks offer higher ground clearance so you can drive over objects that a sedan couldn't, have a better view of the road because they sit higher up, and provide extra control for drivers in inclement weather.
Should your travels occur in the snow, maintaining traction with the road becomes a major concern. Models like the Ram 1500 will help alleviate this added stress. This is because your Ram can be equipped with a powerful EcoDiesel engine with enough horsepower to get you through deep drifts and over other obstacles. Even more, a high ground clearance assures you won't get stuck in the deepest snow.
Travel With Whatever You Want
We have all had that embarrassing moment when that item we just bought won't fit in the car. It could have been a new television set or piece of furniture; regardless of what you bought, you discover it won't fit through the car door or is too long to fit in the trunk. You are then suddenly in a situation in which you can either call somebody in hopes they have a truck and can help, or you have to ask the store employee to hang on to your newly-purchased item until you come up with a solution.
Now, if you were the owner of a 2019 Ford Ranger, for example, this would have all been avoided. The Ford Ranger offers a bed with just over 43 cubic feet of space, which gives you enough room to haul just about anything you find at the flea market or at a furniture store. And if that isn't enough space, you can purchase bed extenders for larger items that you might need.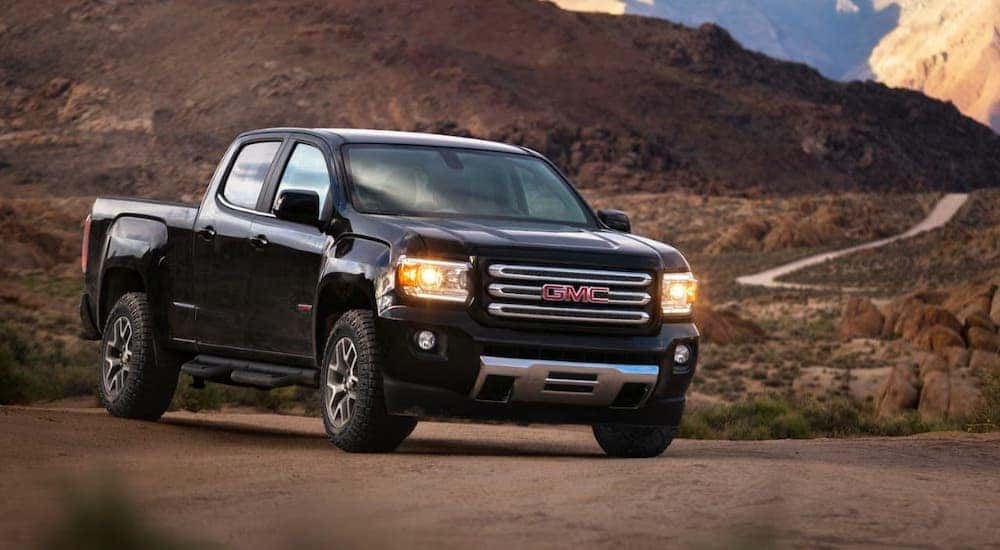 Pickup Truck Owners Get to See Family and Friends More Often
Lastly, when you are the owner of a pickup truck, you get to see your family members and friends more often. Why? Well, when you have a sister, brother, or cousin who needs help moving, you are at the top of the list of people to call. If you have friends who are throwing a tailgate party before the big football game, you can bet you will be invited. The owner of a pickup truck is the center of attention for quite a few life experiences.
As we touched upon earlier, a pickup truck is the ideal vehicle for moving large or heavy objects. So, when it comes time to clean out the garage and get rid of stuff, you will be called upon to help. Pickup trucks are also great for camping trips and other outdoor activities, and when family or friends want to go on an outdoor adventure, you and your truck will be their hero. So whether you own a used Toyota Tundra, Ford Ranger, or Ford F-150, you will always enjoy the appreciation, company, and support of family and friends.
It's Time for a Truck
At Rick Hendrick Buick GMC in Duluth, we strive to achieve one very important goal, and that is to exemplify customer satisfaction. We do this, in part, by ensuring that we never let a customer leave unsatisfied. We employ a staff of professionals who are capable of assisting you with your car-buying needs. From locating the right vehicle for you to obtaining the best financial options, and everything in between, we do whatever it takes to ensure a satisfied customer. We offer a variety of used trucks and maintain a huge selection of competitively-priced used cars. We are confident that our wide-ranging financing resources and commitment to integrity will have you coming back time and time again. Call us anytime or visit us in person at Rick Hendrick Buick GMC.