Learning the Advantage of Being a GMC Dealer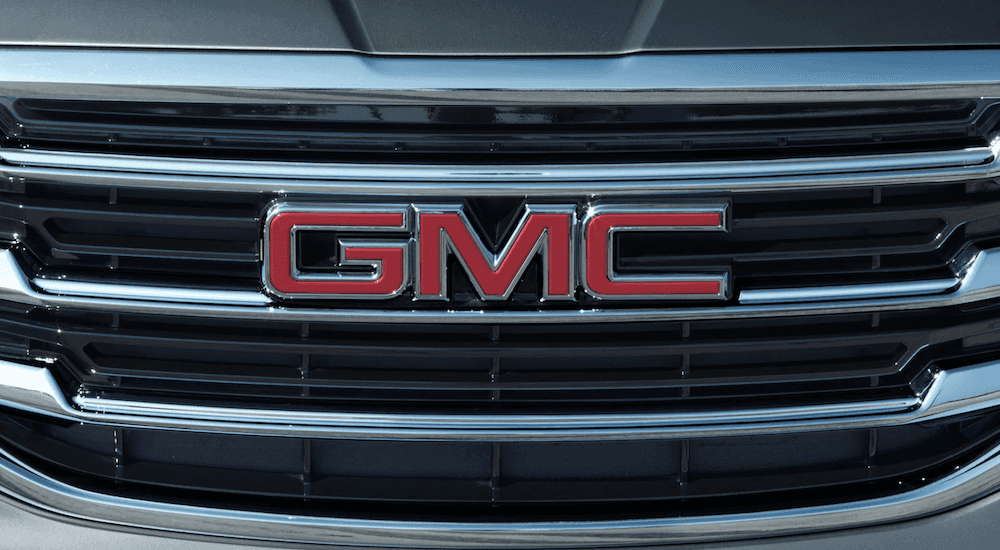 As a GMC dealer, there are certain advantages to be both enjoyed and embraced. That said, we'd be remiss if we didn't point out that the same applies to anyone who plies their trade in any part of the automotive industry. Some might proudly represent high-end, aspirational vehicles while others may specialize in those that define themselves by torque and horsepower ratings. Others remain focused on safety, while some look to create a fully-connective and immersive tech-centric environment. Regardless of the area of focus, or any kind of brand affiliation, it's the efforts of automakers who create some of the most relatable depictions of evolving technologies and how they relate to our daily lives. It's the automakers who remind us to…
Imagine What is Possible
Any discussion of automotive advancement will usually go hand-in-hand with at least one mention of a particular concept vehicle, if not several. Well, GM's first concept vehicle harkens back to 1938, with the innovative Y-Job, a concept which would have a major influential role on the industry's approach to vehicle design. The fact that the Y-Job dates back eighty years, into what was still the relative infancy of automotive technology, speaks volumes. Validating the longstanding commitment General Motors has made to the industry it was key in the formation of, it becomes easy to see the payout. From Chevy and GMC, to Buick and Cadillac there is no shortage of tech-centric amenities being made available to General Motors customers. That combined with the deserved confidence that comes from a well-established history of reliability, and dependability, and GM's various lineups come with plenty of advantages which empower the dealership's appeal to more customers.
And GM isn't resting on their laurels when it comes to the research and development technologies employed to create such forward-thinking and ever-evolving offerings. While concept vehicles provide a way of testing unconventional ideas in a practical sense, there are also virtual reality simulators and a wide range of technologies that help GM to create, construct and proudly offer continually superior projects, pushing the proverbial bar and leading automotive design and technology.
To quote Tim Herrick, one of GM's executive chief engineers, "Those of us (working in the company today), we stand on the shoulders of giants." Truer words may never have been spoken.
GMC Refinement
Refinement is a word that we often hear when speaking of higher-end or performance-focused vehicles, the kind that come with a shipping container full of expectations and entitlements that came with the decision to purchase such an aspirational vehicle. Think BMW. Think Jaguar. Think Mercedes-Benz. But does one think of GMC, when the term 'refinement' comes into play? Probably not….but perhaps they should.
GMC's lineup reflects refinement on a number of levels. First, it speaks to the creation of a smaller, more focused lineup that played to certain strengths as opposed to 'trying to be something for everyone'. When asked if they were concerned about their ability to remain competitive with little more than a handful of SUVs and trucks to offer, GMC replied by stating, "Considering that we're doing more than just remaining competitive, it makes you wonder: how good that handful of SUVs and trucks are!"
And it's that careful and intentional focus on a handful of designs that allow GMC to approach refinement from another direction. That second direction comes in the refinement of what a SUV or truck actually 'is', battling the status quo and perception alike, to create something new and different.
GMC's approach? Take the rugged versatility and unapologetic dimensions of the modern pick-up and full-sized SUV, and carefully overhaul each with a bold sense of luxury. Emulating some of the higher-end trim levels of competitors offerings, GMC leaps effortlessly over the first few steps. They have something they want to show, and know exactly which tier it belongs on. At eye-level height, they are able to present you with something reassuringly familiar, albeit just different enough from the offerings of the Big Three out of Detroit. From the more modest Canyon to the Sierra in its traditional and Heavy-Duty variants, there are no shortage of truck options to explore. And SUV enthusiasts will be pleased by the more diminutive Terrain, the sporty Acadia and the bold, in-your-face Yukon.
So, if Innovation stands as the first cornerstone of GMC's reputation, and refinement stands as the seconds, where else do we look to understand the true advantages of being a GM dealer?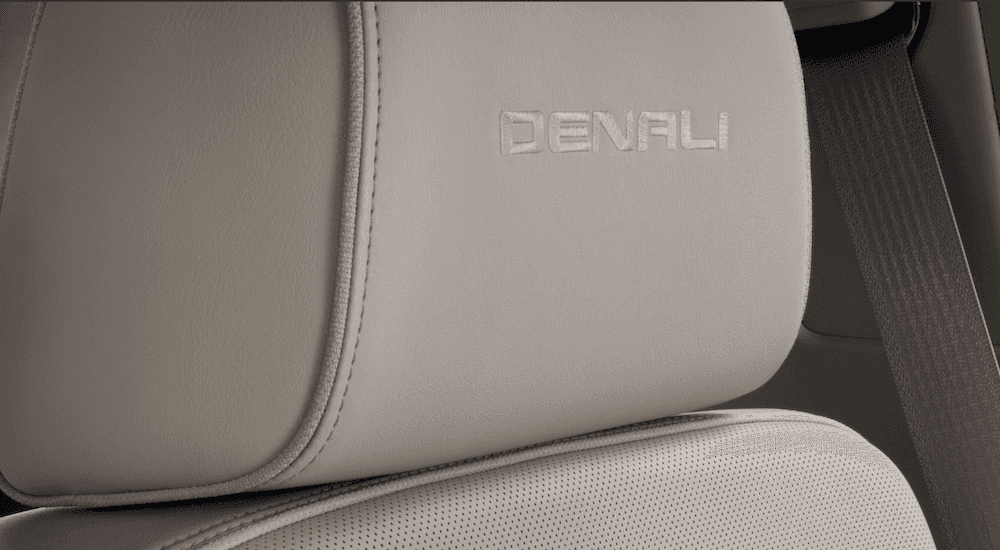 GMC Marketplace
In a world with certain expectations, certain evolving and ever-challenging expectations, it's all-too-easy for a dealership and/or automaker themselves to undershoot. We spoke earlier about innovation, but with it comes to the idea of seamless connectivity. It's hard not to point out the GMC Marketplace platform as yet another incentive for GMC vehicles.
Consider the ability to do any (or all) of the following, without ever having to leave the driver's seat: order coffee, place an order for take-out from a restaurant, make dinner reservations, book hotels, verifying orders are available for pick-up and even pay for gas.
GMC Marketplace is a platform accessed via the infotainment center that can do each and every one of these things, and speaks to GMC's commitment to the drivers of both today and tomorrow. A simple touchscreen interface with voice recognition makes it easy to get even more things done from the comfort of the vehicle itself. It's something so simple, but convey's a sense of forward-thinking that's difficult not to appreciate.
With innovation, refinement and connectivity it would be simple to explain the appeal of being a GMC dealer as a three-legged stool, but there is so much more to consider. When speaking of innovation, we spoke to GM's longevity within the marketplace. Across those decades, General Motors brands have become some of the most respected offerings on the road today. Trusted. Reliable. Iconic in their own right. Perhaps, if we're insistent on finding a fourth leg for the stool to balance on, it might be GMC's ability to endure. No small thanks to the timeless nature of their offerings, GMC's refined, innovative, fully-connective and enduring lineup of trucks and SUVs might be exactly what you're looking for. Isn't it about time you find out?