GMC Dealer Near Me
If you've found yourself searching for a "GMC dealer near me," then it is time to visit Rick Hendrick Buick GMC Duluth. Here at our dealership, you will discover all the best GMC trucks and SUVs from the Sierra to the Yukon. We have professional-grade vehicles suited for every lifestyle and budget. Whether you are searching for a comfortable family SUV or a powerful truck to pull your fifth-wheel camper, you will find what you are looking for in our showroom. As you explore everything that the GMC lineup offers, our passionate staff will be standing by to answer your questions and demonstrate the features of the vehicles in our inventory.
Our commitment to customer service has made us the premier GMC dealer in the Atlanta area, with drivers coming from all around to take advantage of our outstanding inventory and competitive pricing. Whether you are looking to finance, lease, or buy outright, our expert finance team can help you get the most for your money, finding the right way for you to pay for your new GMC truck or SUV. Even after you have signed all the paperwork and have the keys to your new vehicle, Rick Hendrick Buick GMC of Duluth will be here for you with our certified service center. From regular maintenance to accident repairs, we will keep your vehicle running smoothly for years to come.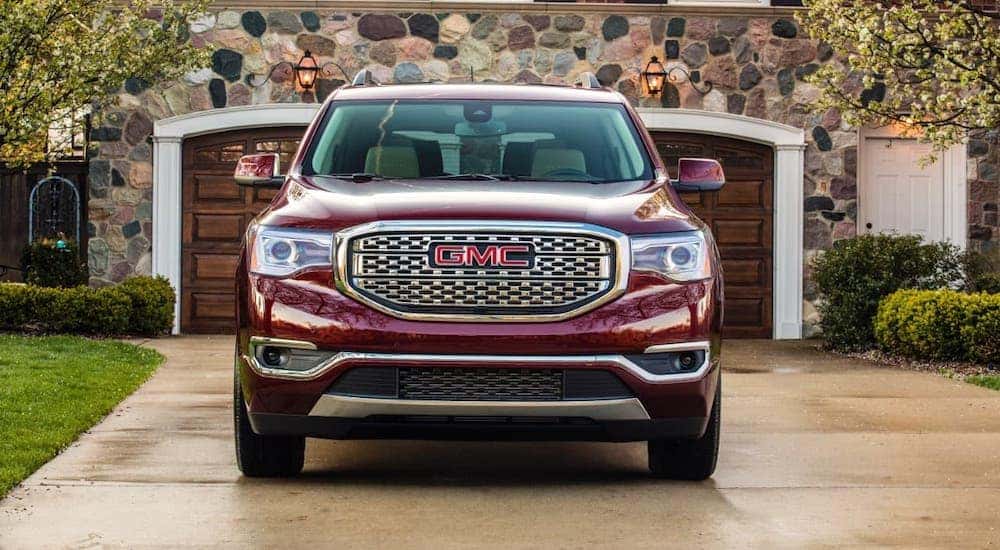 Extensive GMC Inventory
At Rick Hendrick Buick GMC, we are passionate about providing our customers with an unmatched inventory of GMC models. We have made it our mission to offer Atlanta-area drivers with a wide variety of models, including work trucks, family vehicles, luxury models, more. With GMC, you do not have to sacrifice comfort to get a rugged and reliable vehicle that can keep up with everything that you throw at it. The exclusive Denali line gives GMC a family of truly luxurious vehicles filled with high-quality materials and cutting-edge technology. However, that does not mean these high-end models are incapable of hauling a load of building materials or hitching up a trailer when it is time to roll up your sleeves and get to work.
When shopping with Rick Hendrick, you can feel confident that all of our vehicles are priced competitively, giving you access to the best deals around on the latest GMC trucks and SUVs. We also hold regular sales events and promotions, allowing our customers to save even more money when it comes time to upgrade to a new vehicle. Our commitment to low prices is part of what has made us the most popular GMC dealer in the Atlanta area. Our customers can always feel confident in the quality and value of the vehicles in our inventory.
Used and CPO Models
If buying a new GMC model may be stretching your budget too far, we still have plenty of choices available. Our used and CPO models are the perfect option for drivers looking to save money on their purchases while still enjoying reliable and safe vehicles. Many of our used and CPO vehicles are only a year or two old and offer the same advanced features found on the latest GMC models. Purchasing from this inventory also allows you to upgrade to a higher trim while staying within your budget, meaning you can enjoy all the premium features and high-end technology available in GMC's most luxurious vehicles.
Our used and CPO models are all extremely reliable and have been carefully inspected by the certified technicians who staff our service center. When you buy from Rick Hendrick, you can rest assured that you are getting a vehicle that you can count on for years regardless of whether you are buying new or pre-owned. But if you want even greater peace of mind, then all of our CPO models come with extended factory warranties and support. Wherever your journeys take you, Chevy will have your back with the included complimentary roadside assistance.

Commercial Vehicles
If you're looking for commercial vehicles, you can always count on your nearest GMC dealer for high-quality choices. At Rick Hendrick Buick GMC Duluth, we offer a variety of commercial trucks and vans that are perfect for businesses that need capable and customizable options. The commercial vehicles on our lot include light-duty trucks, heavy-duty trucks, cargo vans, passenger vans, and chassis cabs. GMC commercial vehicles also offer OnStar Business Solutions, providing you with the information and tools that you need to make your business more efficient. If you're interested in purchasing a commercial GMC vehicle, contact Rick Hendrick today to get started!
Service & Parts Center
At Rick Hendrick Buick GMC Duluth, we take pride in the skill of our service and parts center. Whether you're looking for a routine oil change and tire rotation or a complex repair, our team will be there to help. Your vehicle is a large investment and provides the transportation you rely on to keep up with your busy schedule. That is why it only makes sense to visit the experts to keep your truck or SUV running smoothly. Afterall, who knows your vehicle better than the company that built it? Each and every member of our service center is fully trained and certified to work on all GMC vehicles, and they continue to receive regular training to keep their skills up to date.
Do you need help ordering parts? We have an extensive inventory of OEM parts on-site as a convenience for our customers and to ensure that we can service vehicles promptly and efficiently. If we do not have what you need on-hand, we will be happy to place an order on your behalf. Our service and parts center even offers extremely flexible hours so that you can get the service you need without having to reschedule your day or take time off of work. You can even schedule service or order parts at any time through our website!
Finance Department
Once you've chosen your vehicle, you'll get to work with our team of automotive finance experts. Whether you're purchasing or leasing a new, used, or CPO vehicle, our finance team will guide you through the financing process and ensure that you find terms that you are comfortable with. At Rick Hendrick Buick GMC Duluth, many drivers come to us with less than ideal credit, but this is not a problem. Whether you have poor credit or perfect credit, you'll be treated exactly the same, and we'll work to find you the financing you need to drive off the lot in your new vehicle. Customers looking to jump-start the financing process before choosing their vehicle can feel free to call our finance center directly or head to our website and apply for financing online.

Regular Specials and Incentives
In addition to offering competitive pricing on all of our vehicles and services, we also offer a variety of regular specials and incentives. This includes deals for our new, used, and CPO inventory, as well as for our service and parts center. This is just another way we offer the most savings possible to our new and returning customers. If you're interested in viewing our current specials and incentives, you can easily check them out on our website or give us a call!
Convenient Online Tools
At Rick Hendrick Buick GMC Duluth, we are dedicated to providing every convenience possible to our customers. We know your search for a new vehicle will likely begin online, so we offer an up-to-date online inventory with detailed information for every vehicle that we currently have out on the lot. This allows you to conveniently explore your options at any time from the comfort of your home. If you are looking at a pre-owned model, then you will even find a free CARFAX vehicle history report included in the listing, allowing you to buy with confidence.
Our website also includes numerous online tools designed to make the overall buying experience faster and more convenient. With just a few clicks, you can explore payment options, value your trade-in, and get an idea of what sort of monthly payments you would be looking at. If you visit our research section, you will find detailed reviews of our most popular models, combined with comparisons to competing models. You can even live chat with a representative to have all your questions answered in real-time. However, don't feel that you have to do everything online––you can always feel free to give us a call or visit our dealership in person to begin the process of purchasing your new vehicle.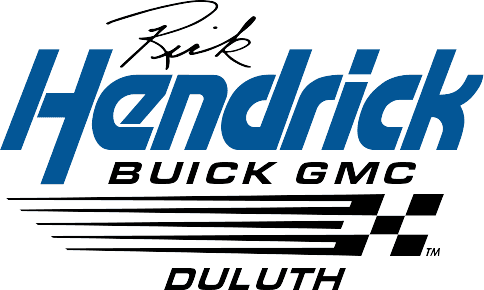 Visit Rick Hendrick Buick GMC Duluth
Rick Hendrick Buick GMC Duluth is proud to be the best GMC dealer in the Atlanta area. If you're looking for a wide selection of high-quality vehicles, highly competitive pricing, a fully certified service center, and an expert finance team, you'll find that and more here at our Atlanta-area dealership. From versatile and capable SUVs like the Terrain and Yukon to powerful pickup trucks like the Canyon and Sierra, we're sure to have something for you on our lot. And with our large selection of used and CPO models, we have plenty of high-quality and reliable options for every budget. When it's time to shop for a new vehicle, pay a visit to Rick Hendrick Buick GMC Duluth and become a part of our family. We are eager to help you with any and all of your automotive needs!