GMC Dealer Near Me
What to Look for From a GMC Dealer Near You
If you've found yourself searching for "GMC dealer near me" on your phone, you've probably come across Rick Hendrick Buick GMC Duluth. And if you're in the market for a GMC dealer that offers all of the latest GMC vehicles at a competitive price, paired with excellent customer service, then you've stumbled across the right place. At Rick Hendrick Buick GMC Duluth, we have a passionate staff that is ready to tackle your every automotive need, from choosing your ideal vehicle to securing financing, and maintaining your vehicle. However, we are especially dedicated to providing every possible convenience to our new and returning customers. For this reason, we'd like to fill you in on what you should expect from a reputable, dependable, and high-quality GMC dealer near you. So, here are some of the top qualities you'll find at Rick Hendrick GMC Buick Duluth during your search for a new vehicle from a GMC dealer near you.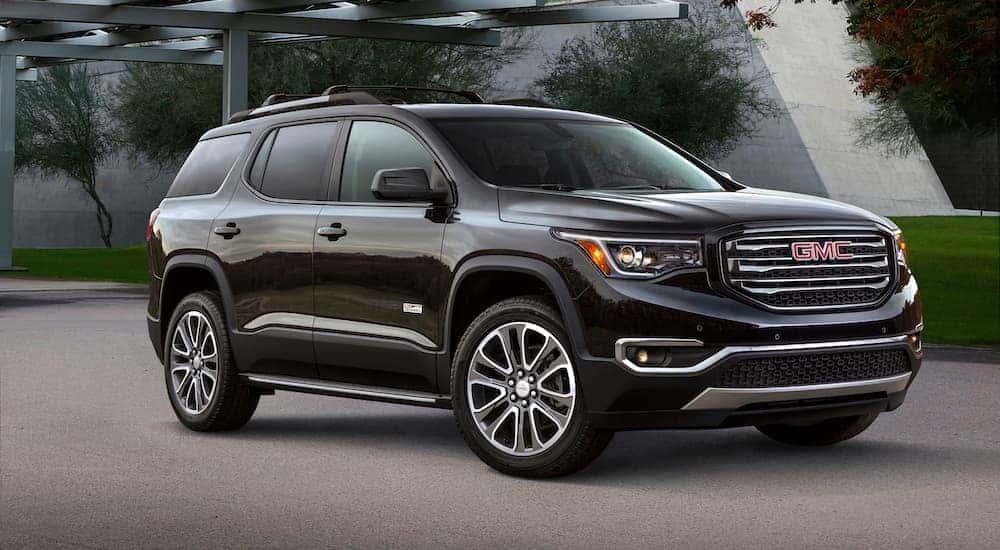 Extensive GMC Inventory
At Rick Hendrick Buick GMC, we are passionate about the vehicles on our lot. Through our extensive inventory of Buick and GMC vehicles, we are able to offer a wide variety of models including luxurious sedans, versatile SUVs, and powerful pickup trucks. As your GMC dealer near you, we offer the most popular GMC vehicles on the market.
When shopping with Rick Hendrick, you can feel confident that each of our vehicles are priced low and competitively, compared to other dealerships in the area. We are also careful to maintain each vehicle on our lot with the utmost care so that you will always find a vehicle that is in great condition. Our customers can always feel confident in the quality and value of our Buick and GMC vehicles.
New, Used, & CPO
Whether you're shopping for a new, used, or CPO vehicle, or aren't quite sure yet, we'll have you covered! Our used and CPO inventories are the perfect option for drivers looking to save money on their purchase, while still enjoying a reliable and safe vehicle. Many of our used and CPO vehicles offer advanced features and are available in recent model years. Purchasing from this inventory also allows many drivers to experience a high trim level at an affordable cost, meaning you can enjoy the most premium and advanced options that were available at that time for a fraction of the cost. Meanwhile, our new inventory is the perfect selection for drivers looking for the latest features available on the market.
Commercial Options
If you're looking for commercial vehicles, you can always check out a GMC dealer near you, like Rick Hendrick Buick GMC Duluth. We offer a variety of commercial trucks and vans that are perfect for growing businesses that need a capable and customizable option. The commercial vehicles on our lot are made up of light-duty trucks, heavy-duty trucks, and works vans from the GMC fleet. We are also proud to offer business owners comprehensive warranty options on all of our commercial vehicles to ensure that your vehicle is fully covered to support the needs of your business without delay. If you're interested in purchasing a commercial GMC vehicle, contact Rick Hendrick today to get started!

Service & Parts Center
At Rick Hendrick Buick GMC Duluth, we take pride in the skill of our service and parts center. Whether you're looking for a routine oil change and tire rotation, a new battery, tires, or a complex repair, our team will be there to help. Each and every member of our service center is fully certified to work on GMC and Buick vehicles, and continues to receive regular training on all of the vehicles entering our lot. Need help ordering parts? We have an extensive inventory of OEM parts on-site as a convenience for our customers and to ensure that the vehicles we service are equipped with only the highest quality parts. If you need help ordering parts, we likely have what you need on-hand, but if not we are happy to place an order on your behalf. Our service and parts center even offer extremely flexible hours so that our customers can easily make an appointment without having to reschedule their day or take time off of work. We're open 7am-7pm Monday-Friday and even on Saturday from 7am-5pm.
Finance Department
Once you've chosen your vehicle, you'll get to work with our team of new and used automotive finance experts. Whether you're purchasing a new, used, or certified pre-owned vehicle, our finance team will guide you through the financing process and ensure that you're secured with a loan that you're comfortable with. At Rick Hendrick Buick GMC Duluth, many drivers come to us with less than ideal credit, and this is not a problem. Whether you have poor credit or perfect credit, you'll be treated exactly the same and we'll work to find you the financing you need to drive off the lot in your new vehicle. Customers looking to jump-start the financing process before choosing their vehicle can feel free to call our finance center directly or head to our website and apply for financing online.
Regular Specials and Incentives
In addition to offering fair pricing on all of our vehicles and services, we also offer a variety of regular specials and incentives. This includes deals for our new, used, and CPO inventory, as well as for our service and parts center. This is just another way we offer the most savings possible to our new and returning customers. If you're interested in viewing our current specials and incentives, you can easily check them out on our website or give us a call!
Convenient Online Tools
At Rick Hendrick Buick GMC Duluth, we are dedicated to providing every convenience possible to our customers. We know your search for a new vehicle will likely begin online, so we offer numerous online tools for our customers available through our website. These features include the following tools:
Apply for Financing
Value Your Trade
Payment Calculator
Order Parts
As a GMC dealer near you, our customers can browse our inventory of GMC vehicles, including new, used, and CPO vehicles. From our website you can even schedule an appointment with our service center, research Buick and GMC vehicles, and find helpful information about our dealership and the car-buying process. However, interested customers can always feel free to contact our dealership or visit our lot in person with any questions or concerns, or to begin the process of purchasing your new vehicle.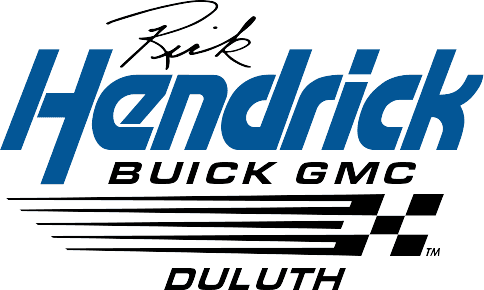 Visit a GMC Dealer Near You Today at Rick Hendrick Buick GMC Duluth!
Rick Hendrick Buick GMC Duluth is proud to serve as a reputable GMC dealer near you. If you're looking for a wide selection of high-quality vehicles, a fully certified service center, and an expert finance team, you'll find that and more at our dealership. From versatile and capable GMC SUVs like the Terrain and Yukon, to powerful pickup trucks like the Sierra, we're sure to have something for you on our lot at Rick Hendrick Buick GMC Duluth. So, when it's time to shop for a new vehicle, head over to Rick Hendrick and become part of our family. We are eager to serve you with excellence!