Buick Dealership Near Me – Atlanta, GA
What to Expect at a Buick Dealership Near You

Shopping for a new, used, or CPO Buick means shopping for a reputable Buick dealership. And if you're tirelessly searching 'Buick dealership near me' on your mobile device, you should take a look at Rick Hendrick Buick GMC Duluth. As your local Buick dealership, we offer a diverse and high-quality selection of Buick models at the lowest possible price. We pair our low prices with regular specials and incentives, as well as flexible financing from our on-site finance center. However, the exclusive perks at Rick Hendrick Buick GMC Duluth don't end there! To help get you started on your search for your next Buick, let's take a close look at what you can expect from a Buick dealership near you like Rick Hendrick.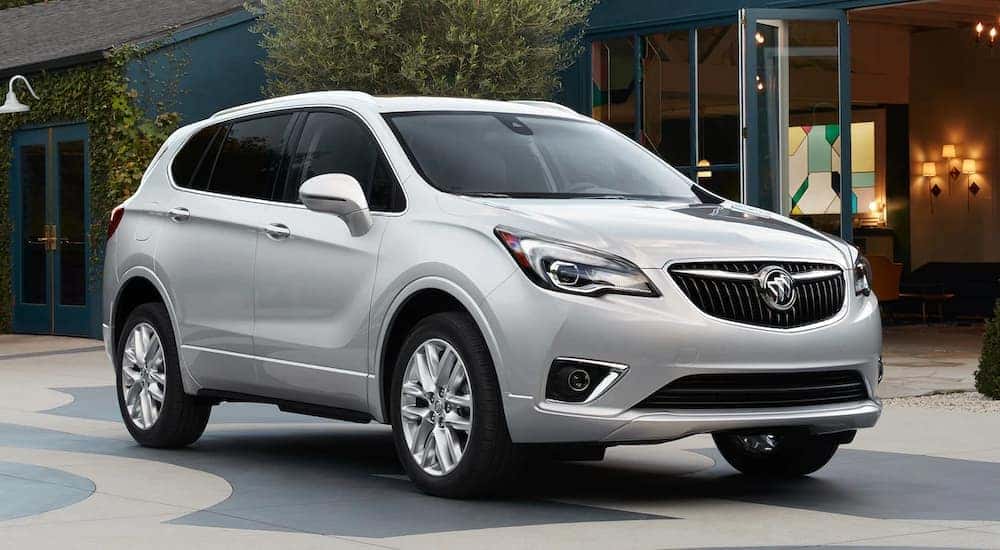 Popular Buick Vehicles
If you're looking for a Buick dealership near you, you're probably trying to decide between one of Buick's incredible vehicles. Buick offers a variety of sedans and SUVs, however the following three vehicles represent some of our most popular models.
Encore
The Buick Encore is a subcompact SUV with seating for up to five passengers and serves as one of Buick's most popular models. It is affordable, advanced, and efficient, making it the perfect vehicle for small families and daily commuters. The Encore's upscale cabin and long list of standard features help it stand out among its contenders in the subcompact class, which is gaining popularity each day. The 2019 Buick Encore offers fuel economy ratings of up to 26 mpg in the city and 31 mpg on the highway, paired with horsepower ratings of up to 153 hp. Standard features include an 8-inch touchscreen display, 4G LTE WiFi, Apple CarPlay and Android Auto, and Bluetooth. Overall, the Encore is the perfect vehicle for small families looking for a small SUV packed with plenty of standard features.
Envision
The Buick Envision is a compact SUV with spacious seating for up to five passengers. This SUV is larger than the subcompact Encore, but offers a similar set of standard and available features. In terms of fuel economy, the Envision offers ratings of up to 22 mpg in the city and 29 mpg on the highway. Meanwhile, the Envision is more powerful than the Encore and is able to produce up to 252 hp when properly equipped. When it comes to safety, the Envision performed well during its safety testing with the NHTSA, earning a perfect 5-star overall rating. Standard safety features on the Envision's base model include a rearview camera, rear parking sensors, and Teen Driver technology. Tech-savvy drivers will also be pleased with the Envision's standard entertainment features including a large touchscreen display, two USB ports, and Apple CarPlay and Android Auto. The Envision is not the smallest or largest SUV in the Buick lineup, making it one of the most versatile and family-friendly vehicles available.
Enclave
The Buick Enclave is a midsize SUV available at a Buick dealership near you with seating for up to seven passengers, and is the largest vehicle in the Buick lineup. The Enclave is larger and more powerful than the compact Envision, however is slightly less fuel efficient with fuel economy ratings of up to 18 mpg in the city and 26 mpg on the highway. With its standard 3.6L V6 engine, the Enclave is able to produce up to 310 hp and offer a maximum towing capacity of 5,000 LBS. On the inside, the Enclave is exceptionally luxurious and offers many of the same standard entertainment features as the Buick Encore and Buick Envision, including an 8-inch touchscreen display, Apple CarPlay, Android Auto, and a built-in WiFi hotspot. However, the Enclave also provides six standard USB ports and has a long list of available entertainment features. With its power, capability, and high-tech interior, the Buick Enclave is an excellent choice for drivers with large families looking to enjoy comfortable daily commutes and the occasional road trip.



Flexible Financing Options
At Rick Hendrick Buick GMC Duluth, we believe that every driver deserves to enjoy the entire car-buying process, even when it comes to financing. For this reason, we offer flexible financing solutions for drivers of all credit backgrounds and are careful to explain every step of the process along the way. Our finance team will listen carefully to your desired monthly payment, as well as your total budget, in order to secure a loan that works within your required terms. Customers interested in purchasing a vehicle with Rick Hendrick Buick GMC Duluth can even begin the financing process right from the comfort of their own home by taking advantage of our online financing tools.
Specials & Incentives
In addition to offering an efficient and enjoyable financing experience, we also believe in listing all of our vehicles at a low and competitive price. To save our customers even more money, we also offer regular specials and incentives on our new, used, and CPO vehicles. Our staff is updated daily on any and all specials and will be happy to discuss any applicable deals and ensure that they are applied to your purchase. Our specials and incentives can also be found on our regularly updated website, along with deals for use with our service center. To learn more about what a Buick dealership near you has to offer, feel free to give Rick Hendrick a call!
Service & Parts Center
After you purchase your new vehicle, it's important to bring it to a reputable service center for routine maintenance and repairs. Thankfully, the service center at Rick Hendrick Buick GMC Duluth is fully certified to handle the needs of your vehicle. Our technicians receive regular training on the vehicles entering our lot and are dedicated to getting your vehicle on the road as efficiently as possible. When servicing your car, we'll use only the highest quality parts, which are kept in stock at our parts center or can be special ordered if necessary. Our technicians can even help you select and order the correct accessories and parts, and install them if needed.
Online Tools & Resources
As a convenience to our loyal customers, we offer a variety of online tools and resources available through our user-friendly website. Our tools allow drivers to value their trade-in, begin the financing process, check out current specials and incentives, and research numerous Buick and GMC models, as well as their competitors. Through our website, customers can also view our convenient hours and contact information or utilize one of our convenient contact forms. However, if you have any questions or concerns and would prefer to speak with us directly, our customers can always feel free to give us a call or stop by our lot!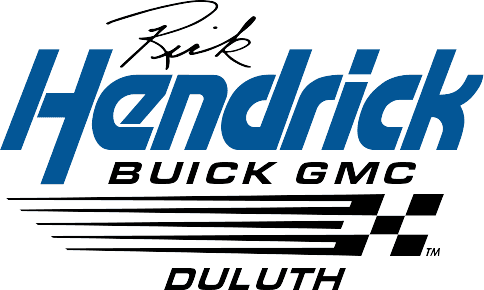 Looking for a Reputable Buick Dealership Near You? Visit Rick Hendrick!
If you're looking for a reputable Buick dealer near you, you'll want to check out all that Rick Hendrick Buick GMC Duluth has to offer. We are proud to serve as your local Buick dealership and will take all of the steps necessary to helping you find your perfect vehicle. Whether you're looking for a spacious and powerful SUV or a subcompact luxury SUV packed with standard features, we've got you covered. Our lot is full of passionate Buick experts that will guide you through your car-buying experience with ease. So, when you're ready to purchase your next vehicle, choose Rick Hendrick Buick GMC Duluth. You'll be happy you chose this 'Buick dealership near me' as your next dealer!